My buddy Brian and I headed up to Skaha this past week for 5 days of sun, relaxing, and climbing. I quickly realized that the grades were a tad stiffer in the great white north than they are in washington, after getting my ass handed to me by a series of low 5.10s, so we spent most of our time climbing in the 5.9 range. This has got to be the best sport climbing location in the northwest, there are so many great, varied routes on amazing rock. We climbed a lot of fingery, edgy slab stuff as well as some sweet cracks and even a jug haul or two.
We also enjoyed the strange but pleasant town of Penticton during our stay, with its fake beaches made out of what appeared to be clumping kitty litter and hoardes of attractive canadian tourists. We did not however enjoy the 10 dollar a day parking fees, 4.50 a gallon gas prices (converted from liters of course), and 2 dollars a can piss beer. Seriously how is the beer so expensive here? 24 dollars for a 12 pack of PBR? 8 bucks for a 40oz of Colt 45? Ridiculous.... Also the camping is very expensive if you camp at the provincial parks or city campgrounds, its definitely well worth it to drive up Carmi Road to Beaverdell and find free camping up in the forests. Its much nicer up there anyway.
Best Routes: Whats Right (5.9) and Whats Left (5.10a) on Red Tail Lower, sweet slab climbing with fun roofs and overhangs halway up. Vmax (5.9) at Fern Gully, easy face climbing with a couple super balancy moves.
Worst Route: Lets Get Ready to Rumble (5.9) on The Wave, dirty awful grovelly chimney. Terrible climb, why is this shit bolted?
I didn't take very many climbing pictures, and most of the ones I did washed out. But here are a few...
View from the Braesyde Parking Lot
Hilarious sign.
Some 5.9 at Fern Gully.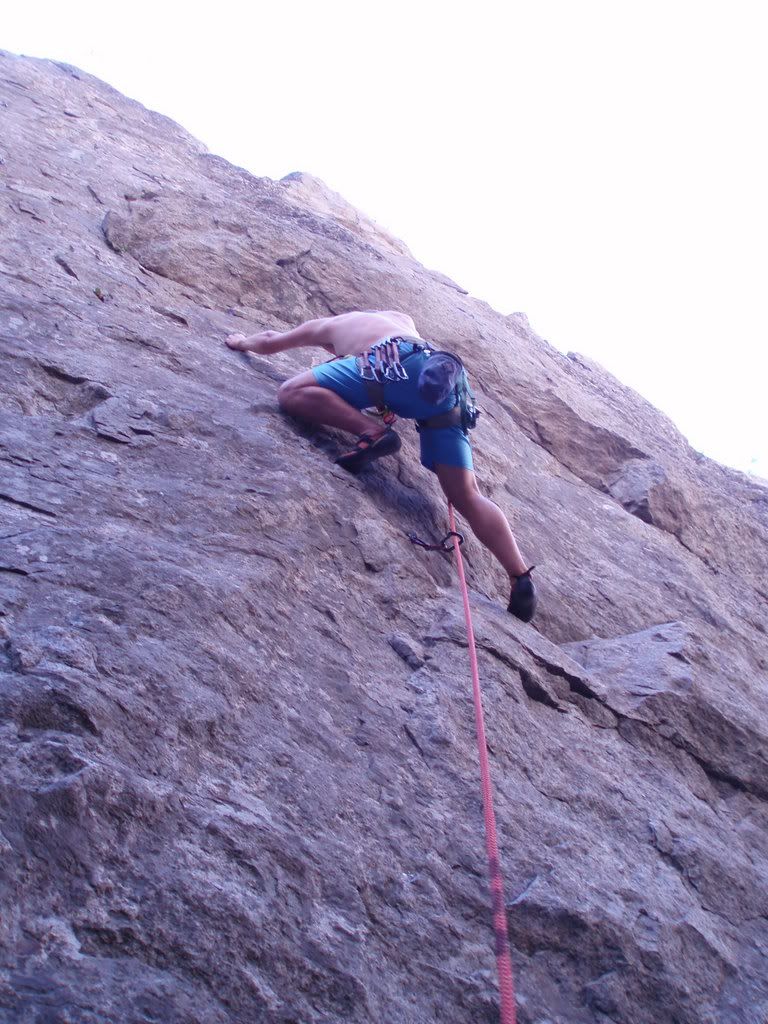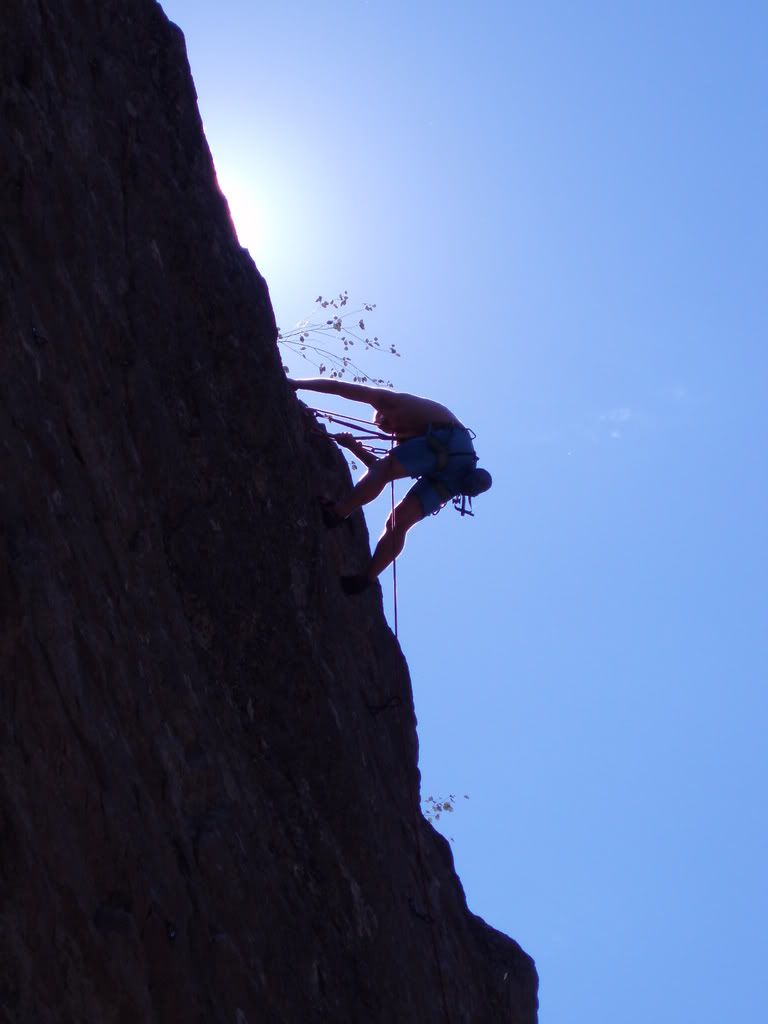 5.8 at Another Buttress.
The Beach!