This isn't an accident report, but perhaps it was a near miss. Since it's a failure mode I'd never thought of before, it seems worth throwing out there for people to consider.
Grace and I were bailing off of the first (long) pitch of a beautiful 3P 10a. Thunderstorms were moving in, and neither of us were feeling 'on'. I slung a horn and a fixed nut with a 120 cm dyneema sling, and set up a double rope rappel. I threaded the rope directly though the sling with no 'biner or rap ring. Grace was six feet below me standing on another horn, and our main (backup) anchor was at my knees, the rappel anchor near my chest. The backup was clipped to the rope with a locker. She went down first without a problem.
I then setup my rappel on an extension (see picture below) and weighted it.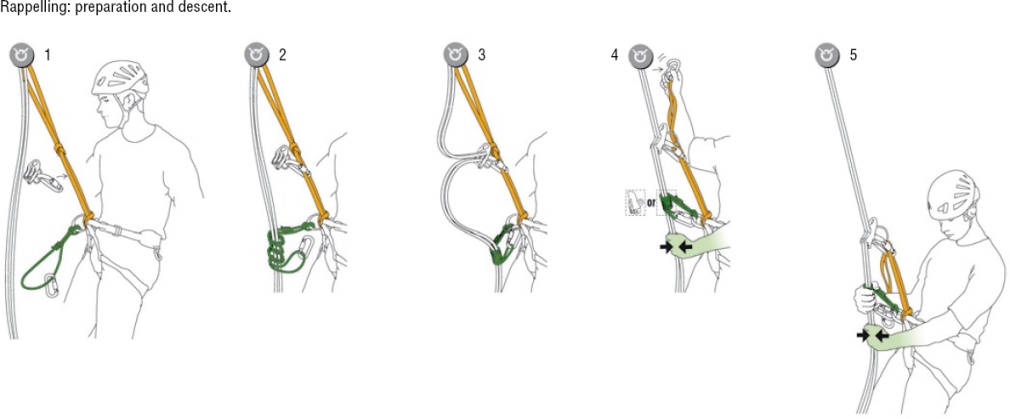 So far so good. I un-clipped my personal anchor, and re-clipped it to one of the strands of the rope to keep it handy and out of the way. I then began to descend the two or three feet to where I could comfortably remove the backup anchor. Immediately, something felt wrong. There was too much friction. I looked up and found the following: I had clipped the free end of my personal anchor to a point on the rope that was above the knot holding the ropes together. As I began to descend, the carbiner caught on the knot, and pulled the rope along with me. In effect, I was lowering myself off of the anchor, which was simply a piece of cord. Had I continued, it is almost certain that the rope would have sawed-through the anchor sling. At the time I noticed this, the backup was still in place, but I was above it. Grace was still tied into the ends of the rope at the base of the cliff. Had the anchor sling parted I would have effectively taken a leader fall of ~20-30' (the amount of slack in the system).
I stood up, inspected the sling to be sure I hadn't already damaged it, then corrected the problem and completed the descent.
Had I used a rap ring or a biner to rappel off of, this would have been a much less hazardous situation. I still would have been pulling the ropes uneven, but there would have been no chance of anchor failure because of it. And since there were knots in the ends of the rope (which Grace was tied to), even pulling the ropes uneven would only have been an annoyance. In the future, I will clip the free end of my personal anchor directly back to my harness rather than to the rope. Also, I may start carrying a few steel quick-links on my harness to bail from, and stop scoffing at rap-rings.