Visual Anthropologist / Anthropologist of Vision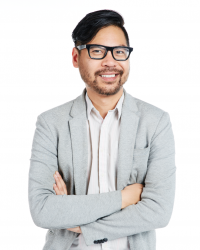 I'm a doctoral student in the Department of Anthropology at the University of Washington. I study the vicissitudes of venture capital and screen time in U.S. media and entertainment industries. My ethnography follows the labor of screenwriters, cinematographers, editors, designers, and other creatives. I ask how they use audiovisual software to navigate contemporary capitalism's optical marketplaces of attention and virality.
I currently teach the Anthropology of Popular Culture and in addition I hold a teaching appointment in Comparative History of Ideas. I'm also a member of the Science, Technology, and Society Studies group.
I'm a Visual Anthropologist at Cut.com, where I help make short-form films for wide audiences, including our viral series, 100 Years of Beauty. Please know I'm always open to collaboration, coffee, and bibliographic swaps, so don't hesitate to contact me.