Beyond HB 1079
2016 Beyond Team
Conference Lead – Guillermo Mogollan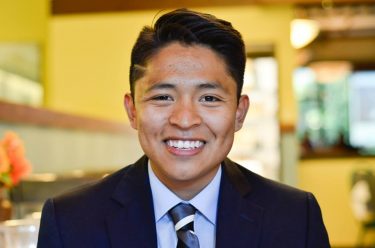 Guillermo Mogollan was born in Mexico City, Mexico. He immigrated to the United States at the age of 9. Mogollan graduated from Mount Vernon High School; then attended Skagit Valley College and North Seattle College; and now he is currently a first year student at the University of Washington pursuing a BA of Law, Societies and Justice and a minor in Political Science. Guillermo is currently a Legal Assistant at Gonzales, Gonzales, & Gonzales Immigration Law Offices, Co-Director of the Beyond HB 1079 Conference, and a brother of Sigma Lambda Beta.
Committee Members
Pamela Diaz | Outreach Committee | 
diazdiazdiaz94@gmail.com
Pamela Diaz is a senior double majoring is Law, Societies and Justice/ Spanish along with a double minor in Political Science and Human Rights. Pamela's ultimate goal is to become a lawyer with the purpose to legally advocate and represent marginalized communities. She also works as student ambassador for the Multicultural Outreach and Recruitment Program in the Office of Minority Affairs and Diversity where she focuses in encouraging undocumented high school students to pursue higher education. She loves going in new adventures and spending time with her two cats.

 M. Kamau Chege  | Workshops Committee | mkamauchege@gmail.com
M. Kamau Chege is an undocumented student at Whitworth University, hailing from Nairobi, Kenya. In 2013, Kamau came to the 2nd Annual Beyond HB 1079 Conference for the first time and has been organizing ever since. He is a co-founder of Washington Dream Coalition as well as Spokane Dream Project, and a leader with the UndocuBlack Network. He's passionate about social movements, fighting for the freedom to migrate, and reclaiming a local PokeGym from the middle schoolers down the street.
 
Dianne Laboy Cintron | Resource Committee | laboyd@uw.edu
Dianne is an undergraduate student at the University of Washington, where she studies Molecular Biology. Although majoring in a STEM field, Dianne is passionate about social justice. As a member of the latinx community she hopes to help students from underrepresented groups in higher education.

Miguel Rios-Wong  | Workshop Committee | mrios@uw.edu
Miguel is an undocumented 2nd year student at the University of Washington, pursuing a medical career. He is from Lima, Peru and grew up in Federal Way, Washington. His passions include research, medicine, and social justice. In combination, he wants to research methods of making health care accessible and better for everyone.
Agustin Garcia  | Outreach Committee | agustg@uw.edu
A undocumented, latinx undergraduate student at the University of Washington who is passionate about health care. He grew up in Wapato, WA, and continues to persevere and advocate about the health disparities in undocumented communities.