Book , Music & Movie Junkie | Whatsis iSuggestions
By Joyce Hansen, MLIS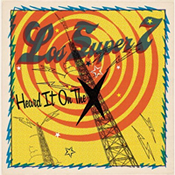 As you know, the library has become my friend not only for books, but for CDs and DVDs as well. The other day I picked up a CD and as I listened the first thing I thought was: I love this! It's called Heard It on the X by Los Super Seven, put out in 2005. It features a variety of Texas singers, (Delbert McClinton, Joe Ely, Freddy Fender, Clarence "Gatemouth" Brown among others ), paying tribute to a Mexican radio station of the 30's -- 50's, (the station is a fascinating story in itself). I wouldn't be surprised if you have this already. Please let me know what you think of Heard It on the X, iSchoolers.

I just finished a book called Little Money Street by Fernanda Eberstadt, published by Knopf in 2006. It's about Gypsy musicians in the South of France bordering on Spain. Although her syntax is often tortured, I like the way the author tells as much about American consumerism as she does about the Gypsies. The Gypsies live in a very traditional society that is against education. They stay home, watch TV all day, and are constantly bombarded with advertising for junk food, which makes up most of their diet. As a result their health is terrible. They get the worst of both worlds. In America we have notions of romantic Gypsy vagabonds. White Europeans think of Gypsies, (the largest minority group in Europe), as lazy, obese welfare cheats. It's like the way Seattle people are capable of looking down on people that live in trailers in Lynnwood. If those people had their own language and culture.

You Suck, A Love Story by Christopher Moore, HarperCollins 2007. In this fast-paced romp, Jody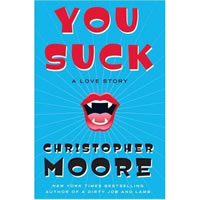 and Tommy, two teenage vampires, attempt to make their way in San Francisco, a challenge when you've only been doing the whole vampire thing for only a couple of months. There are all these rules, including: only feed from the terminally ill or weak, no food or drink, and you can't see your parents any more--at least not during the day. On top of that, many are hot on your trail. The two set out to accomplish what any on-the-ball vampire might do in the course of a normal day, er, night--locate someone who can keep them safe from vampire killers and find them an apartment. After bumping into the two newbies in Walgreens, Abby Normal, a goth teen, becomes their self-appointed minion after crushing on Tommy and then chases the vampire lifestyle herself. Moore takes what would normally be a bleak, horror story plot and transforms it, giving the colorful characters lots of amusing twists to work out. You Suck made for a quick and entertaining spring break read.



The "365 Days Project" is a site chock-full of mostly outsider, novelty, and oddball recordings -- made available for the public to download in MP3 format. I almost peed my pants. Click on the link to the days February 16-28, and that gets you 1970s (80s?) Christian aerobics, Pat Boone pushing Amway and William Shatner singing his heart out on Rocket Man, among others. Laugh yourself silly at the written commentary and the visuals: photos, graphics, album covers, sheet music, etc. Here are a few others......

047 Cathi Stout - Hips and Abdomen
049 Virginia Rogers - Thanks for the Memories, "Bear" Bryant
050 Cambodian Funk Yodeler - Unknown Title
051 Dick Clark - Open Letter to the Older Generation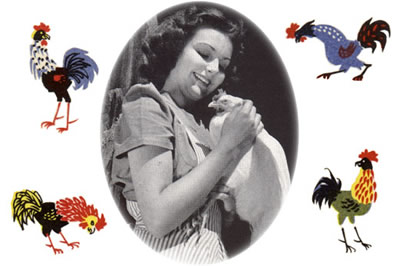 *052 The DeZurik (Cackle) Sisters - Intro/Old Dan Tucker/Whipperwill Song
056 Wizz-o (Chris Palestis) - Don't You Want Me/I Love Rock and Roll
057 Buddy Max - Uncle Mistletoe
059 Richard Dawson - Apples and Oranges


*Highly Recommended--The Cackle Sisters can make their yodeling sound like chickens! Not to miss!

The "365 Days Project" is linked to ubu.com, another choice stop. From the site: Ubu.com is a completely independent resource dedicated to all strains of the avant-garde, ethnopoetics, and outsider arts. Here you'll find cinema shorts, MP3 interviews with the likes of Marcel Duchamp, and other intriguing installations.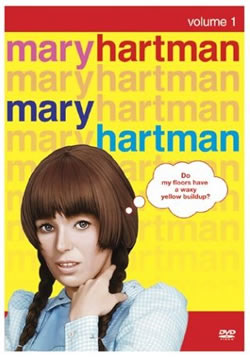 Have you heard: MARY HARTMAN MARY HARTMAN is out on DVD!!! MH2-a-thon, baby!
That's it for now. Sayonara.

Joyce Hansen, MLIS
Silverfish Editor, '06-'07

Me, at 18 mos., with my books